Staff
Pastoral Administrator
Sister Janet Pewoski, CSJ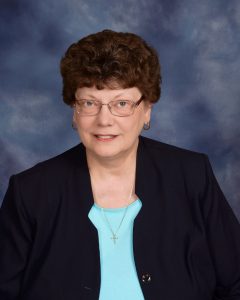 Sister Janet serves the parish on a day to day basis in terms of pastoral care and administrative needs. She has been appointed by Bishop Joseph Cistone, Bishop of Saginaw Diocese. Sister Janet has been at St. John Vianney since July 2013. She makes homebound and hospital visits, prepares couples for marriage and parents for the baptism of children. She also meets with adults interested in becoming Catholic or seeking an annulment. She also contacts the sacramental minister to arrange for anointing of the sick. Contact her when you desire to make funeral arrangements. She also serves as the parish Director of Faith Formation for all levels.
Sister Janet is a member of the Sisters of St. Joseph, originally located in Nazareth/Kalamazoo, Michigan which still exists in Kalamazoo, but it is now headquartered at Cleveland, Ohio after merging with six other Sister of St. Joseph Congregations.

Sacramental Minister
Rev. Richard Jozwiak
Father Richard gives generously of his time to serve our people by providing for our sacramental needs. He regularly presides at our Wednesday weekday noon Mass and our weekend Masses and holy days of obligation. He makes homebound and hospital visits upon special request and for anointing of the sick. (Contact Sr. Janet to contact him for this.) He hears confessions on Saturdays at 4 p.m. and by appointment. His homilies are recorded and available on this website.
Roberta Conley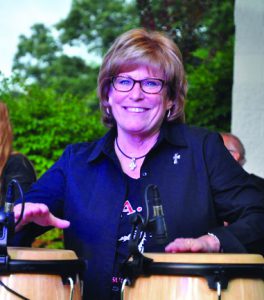 Music Director
Roberta prepares music for the weekend liturgy, holy days, weddings and funerals. Roberta also directs the adult, children's and youth choirs. She will coordinate and rehearse instrumental ensembles, piano, organ, and cantor volunteers. To contact Roberta email: roberta@sjvsaginaw.org
Deacon Rick Warner
Deacon Rick serves as the chair of our Worship Commission and leads our RCIA classes. He also assists at Mass, visits the hospitals with communion, and has been a leader on the Building a Brighter Future Case Statement and Capital Campaign.
Bookkeeper/Secretary
Michelle Gombar
Michelle handles the accounts payable and receivable, registration of new parishioners, changes in address or family information, sacramental records and the parish bulletin. Articles for the bulletin are due no later than noon Mondays, email submissions welcome. You can contact Michelle at stjvianney64@aol.com
Maintenance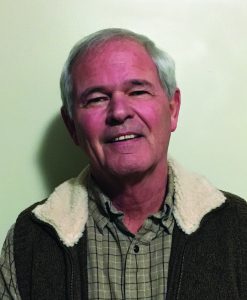 Mike Conley
Maintenance
Mark Gombar