Christian Outreach Committee
The Christian Outreach Committee is committed to serving the community with monthly collections, community service and education of the various community organizations.
Our committee would like to thank the parishioners of St. John Vianney for being so generous and spreading the Christian message by being the hands of Christ through our community service.
Committee Members:
Jan Zielinski
Rachel Westendorf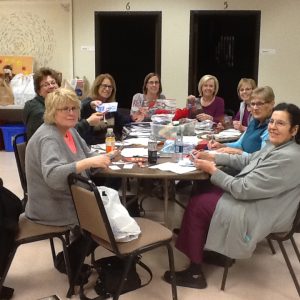 Cathy Agnew
Sue Dana
Cheryl Evangelista
Linda Stephen
Annette Card
David Rodriguez
Barb Chernow
Denise Kenny
Mary Patnode
Nancy Evans
Joan Neuerberg
Christian Outreach for 2018
Jan and Feb:1% Veteran's Food Pantry
March and April: Beacon of Hope: diapers, baby products and clothes
May: Migrant workers
June and July: Mustard Seed
August and September: Freedom House: house for refugees in Detroit
October: SS Peter & Paul Food Pantry
We are always looking for new organizations to support. If you know of any organizations that need help please call Jan Zielinski 754-5153.
If you are interested in joining our committee please call Jan Zielinski at 754-5153.